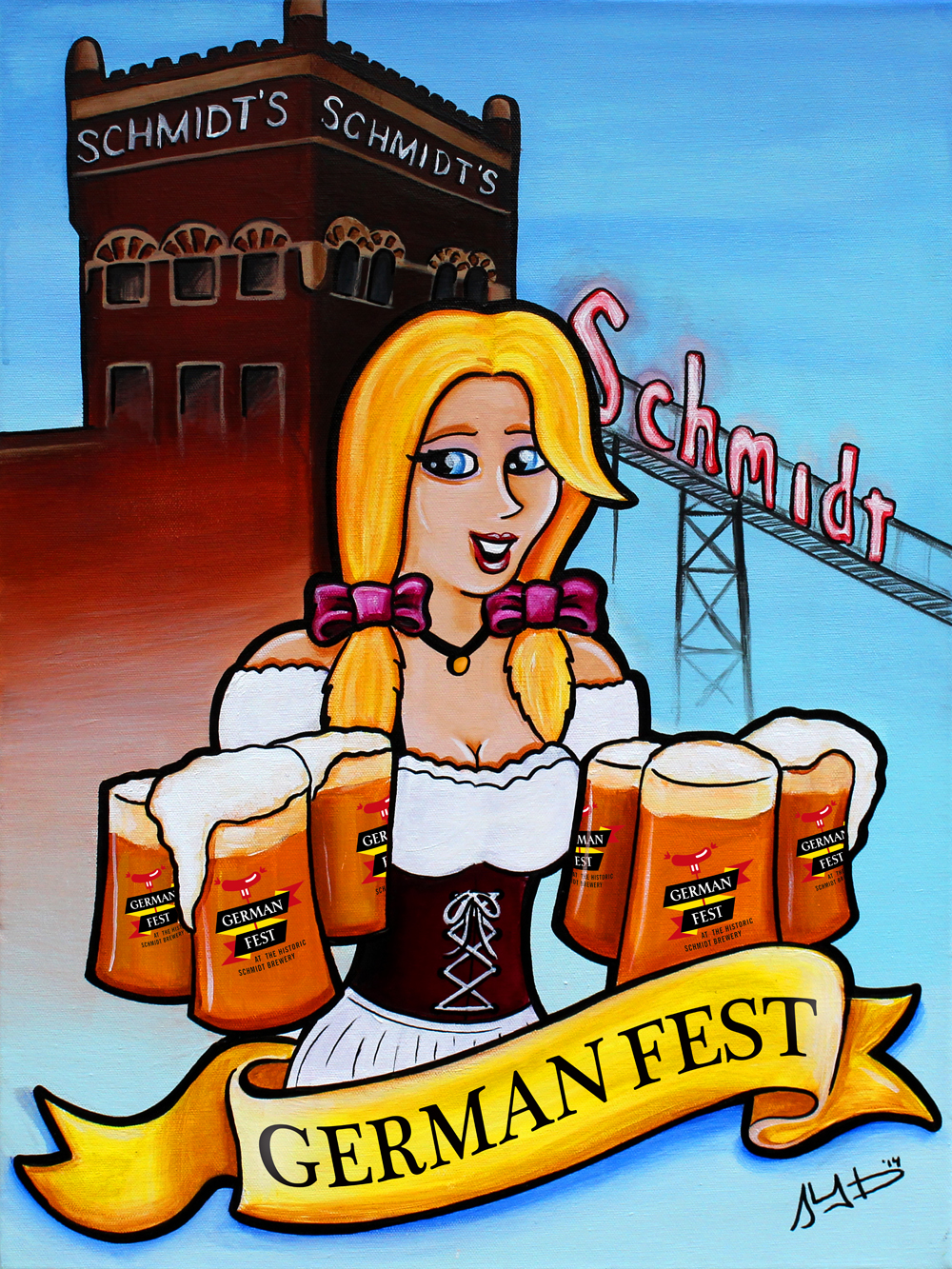 Commissioned Poster for the Inaugural Year of German Fest in Saint Paul Minnesota.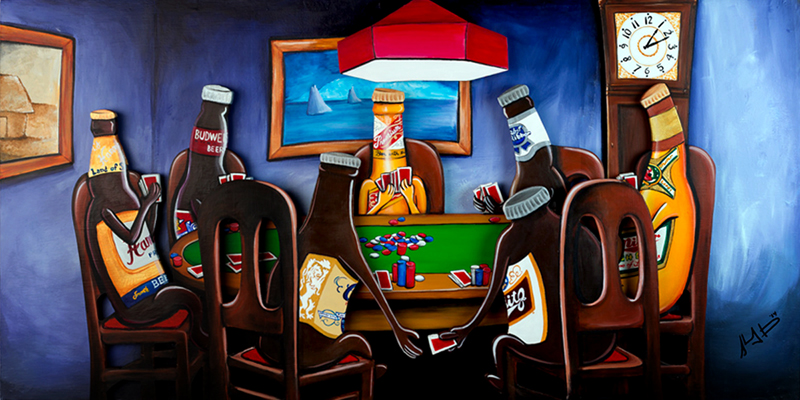 "Good Times with Old Friends" is my newest piece featuring the most popular beers from the 1950's and 1960's. Inspired by artist Cassius Marcellus Coolidge's Dogs Playing Poker Series.  This is the first of a series of beer themed pieces I will be creating.
To visit more pictures please visit my my Facebook page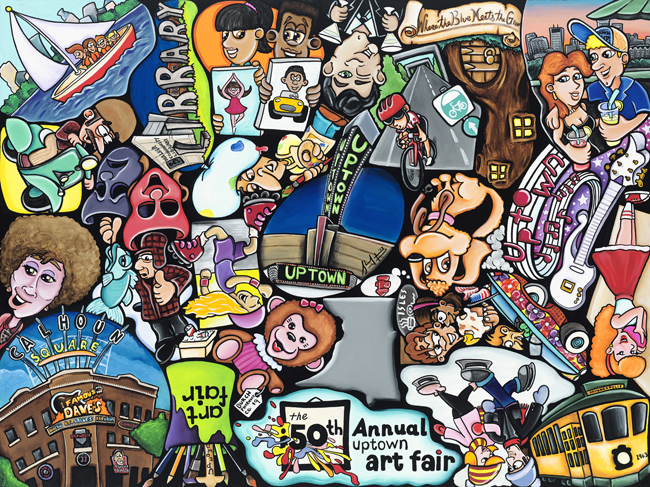 "Uptown Turnaround" was created to commemorate the 50th Anniversary of the Uptown Art Fair.  The original measures 36″ x 48″.  It was a great honor for me as an artist to be the featured / commemorative artist for the Uptown Art Fair.  The piece features some very iconic characters and destinations from Uptown, MN… Past and Present.

To Purchase a Poster Print of Uptown Turnaround Please contact the Uptown Association @ (612) 823-4581
My latest series "Inspirations"  is a take on fine art movements that have influenced me as an artist.  These art movements include Abstract, Pop Art, Surrealism, Fauvism, Op Art and De Stijl.  I created 6 different works of art in these styles.  Not only did I create these beautiful works of art, but when finished I ripped them apart.  I know, it sounds crazy… and for the most part, is was.  The finished paintings turned out to be ground breaking and awesome.
ORIGINAL PAINTINGS PURCHASED BY THE RAYMOND GENSINGER COLLECTION
Click on the Pictures to Enlarge
"Darth Vader's Got Character"  is a custom painted Darth Vader Mask I created for www.halloweencostumes.com.  I was 1 of a hand full of artists selected to paint the masks.  It was a true honor to be a part of this.