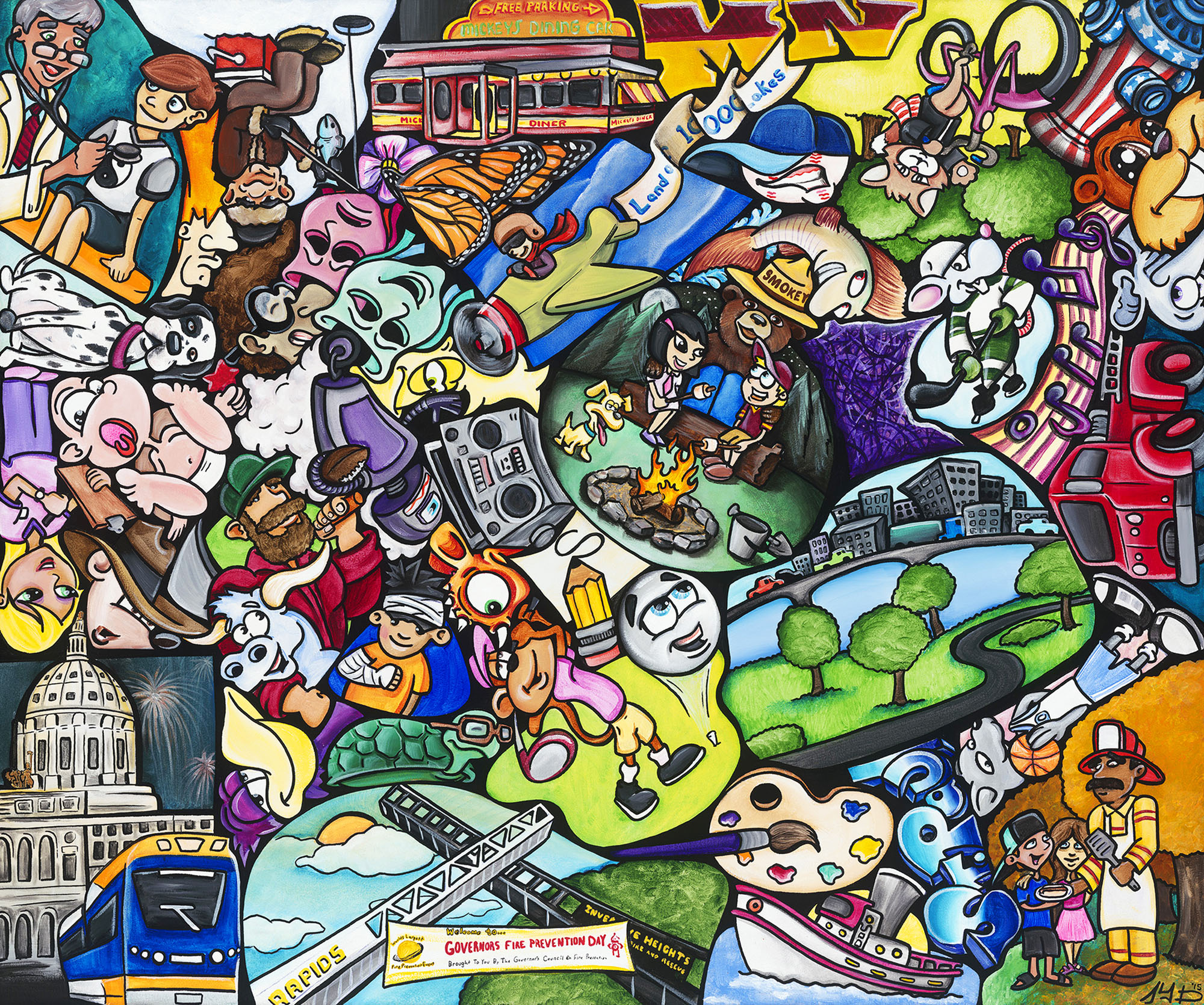 20′ x 24′ Mural on Regions Hospital parking garage.  Commissioned by
Regions Hospital Burn Unit.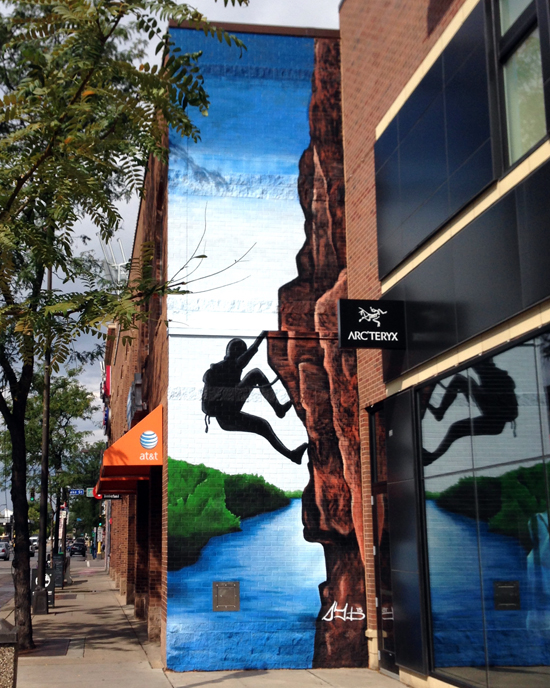 My most recent mural was for Ackerberg Properties and Calhoun Square.  This was very fun for me because stylistically it was a lot different from what I usually paint.  Although, this does show off the versatility I have as an artist.  Also, it was the first time I ever painted 3 stories up using a scissor lift.  To view more photos and progress shots visit the link below.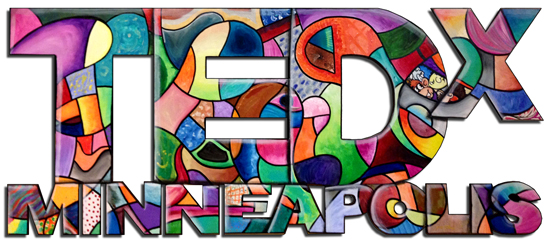 This unique piece was an interactive mural painted live at the 2015 TEDx Event in Minneapolis.  It measures 4′ x 8′ and is cut out of 1/2″ Birch.  Designed by me and painted by the patrons of the event. To learn more about this inspiring event click the links below.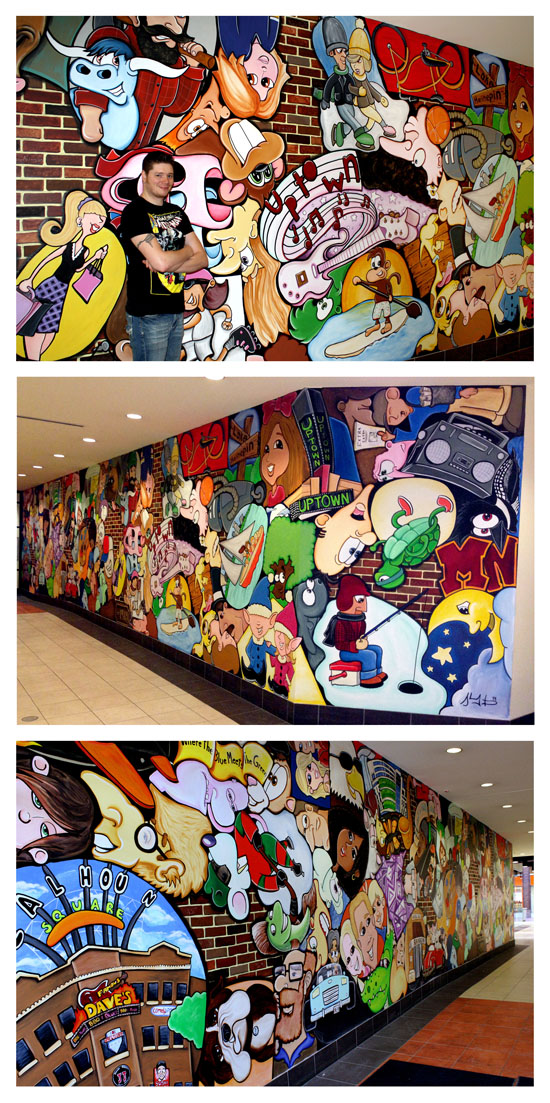 Custom Mural for Ackerberg Properties & Calhoun Square.  This baby measures 10′ x 50′ and took 6 weeks to complete.  Painted using acrylic / latex house paint and brush.  I am very proud of this piece.  To learn more about Calhoun Square click here.
http://calhounsquare.com/artwork/